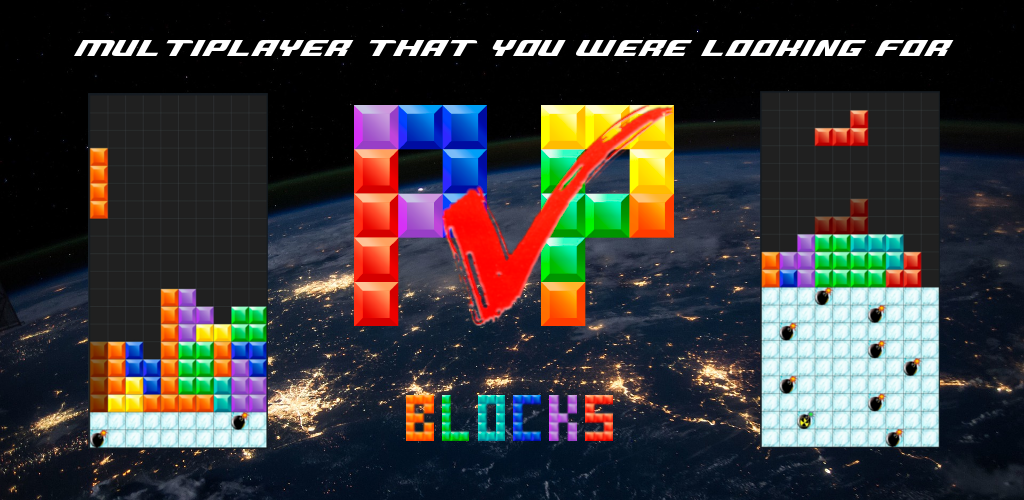 PVP Blocks
A downloadable game for Android
PVP Blocks - the growing worldwide blocks multiplayer with unique gameplay.
You have two minutes to flood the opponent well with lines. By making combos, you send lines to the opponent. The winner is the one who sends more lines and / or knocks out the opponent more times.

The game seems simple, but once you try it, you can't tear yourself away!
Earning coins you can improve your tetris, buy a new decor, as well as increase battery capacity.

PVP Blocks - the only modern blocks-style game that has retained the classic controls that allow you to play on your mobile phone as fast as on a computer keyboard.

The game is integrated with social networks, making it easy to play with your friends. You can also invite any players from the rating who are now online.
Now the game is in beta, the game is constantly improving and new features are added. Soon a new game mode should appear. If you suddenly encounter any problem on your device - do not hesitate to write to us about it, we will promptly respond to feedback.

Also available on

Comments
Log in with itch.io to leave a comment.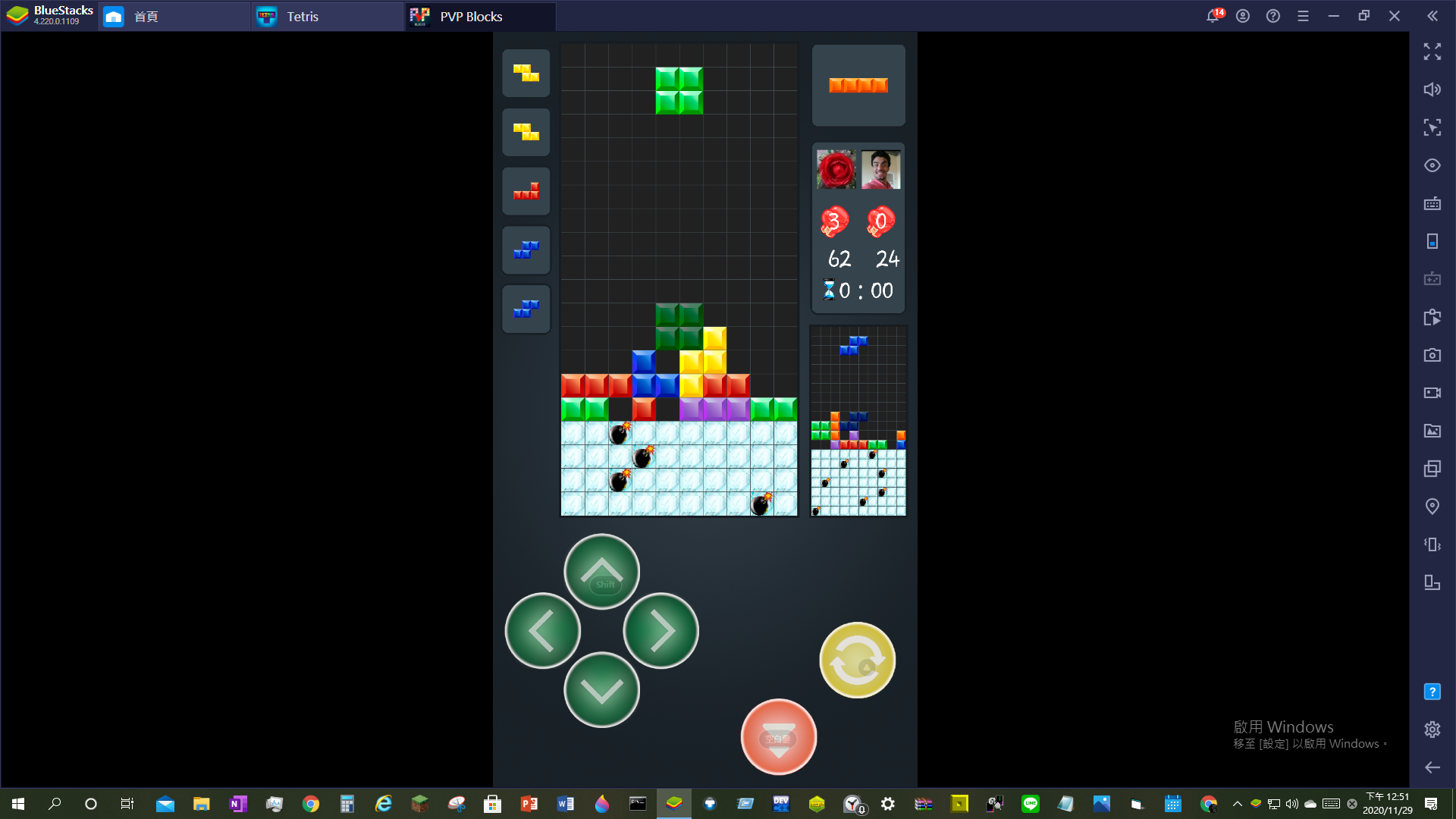 60+ ATTACK with no infinity C4W!!! 3 ko!!! (31 APM)
Do infinity center 4 wide again......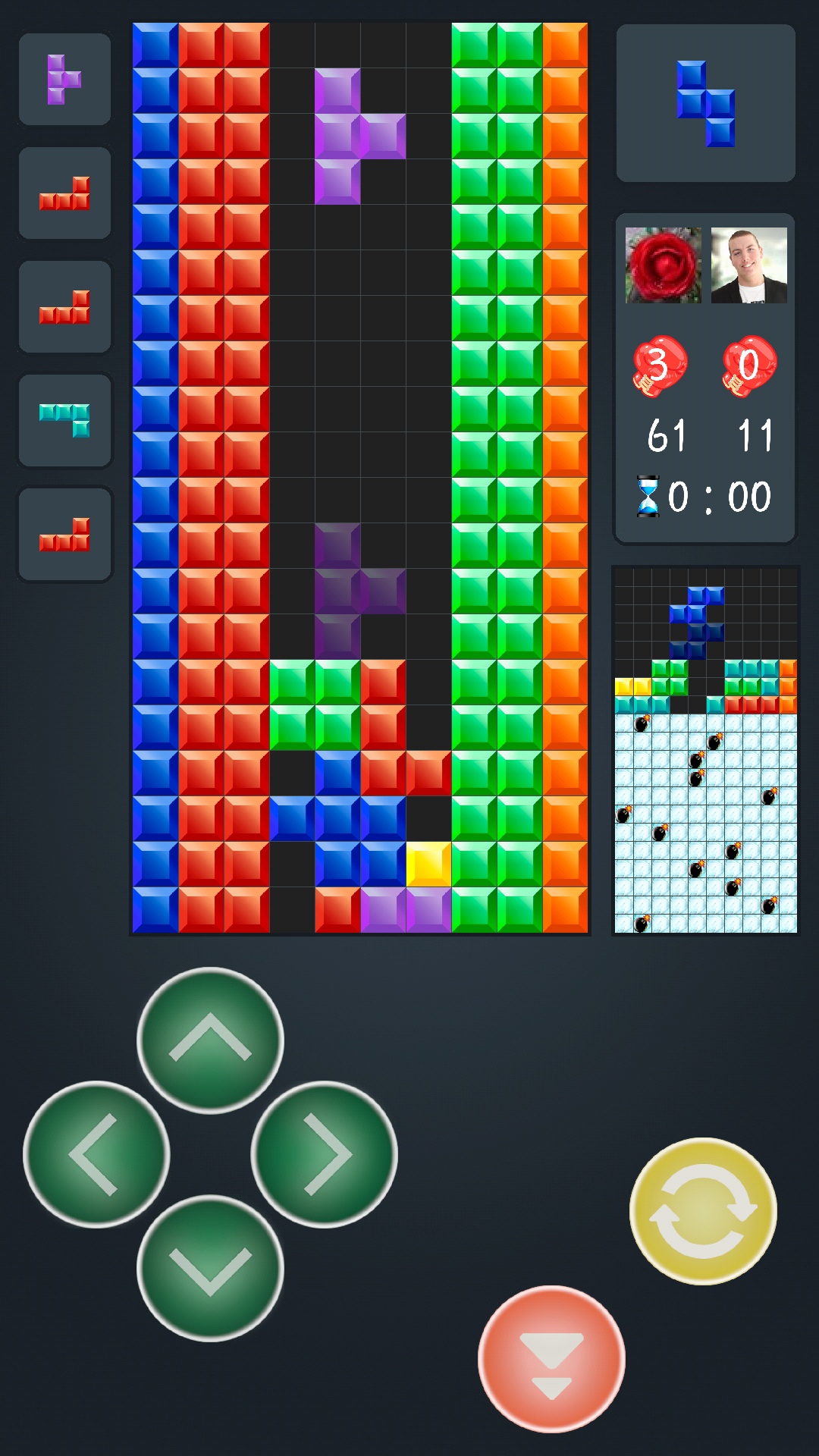 Sorry to hear that you are facing a bug.
Unfortunately, the project has been doing very poorly lately, it is deeply unprofitable, and it's difficult for us to cover even infrastructure costs, not to mention development and support. We love this game and would not like to upset our players, but the state of affairs is such that the game will probably close one day.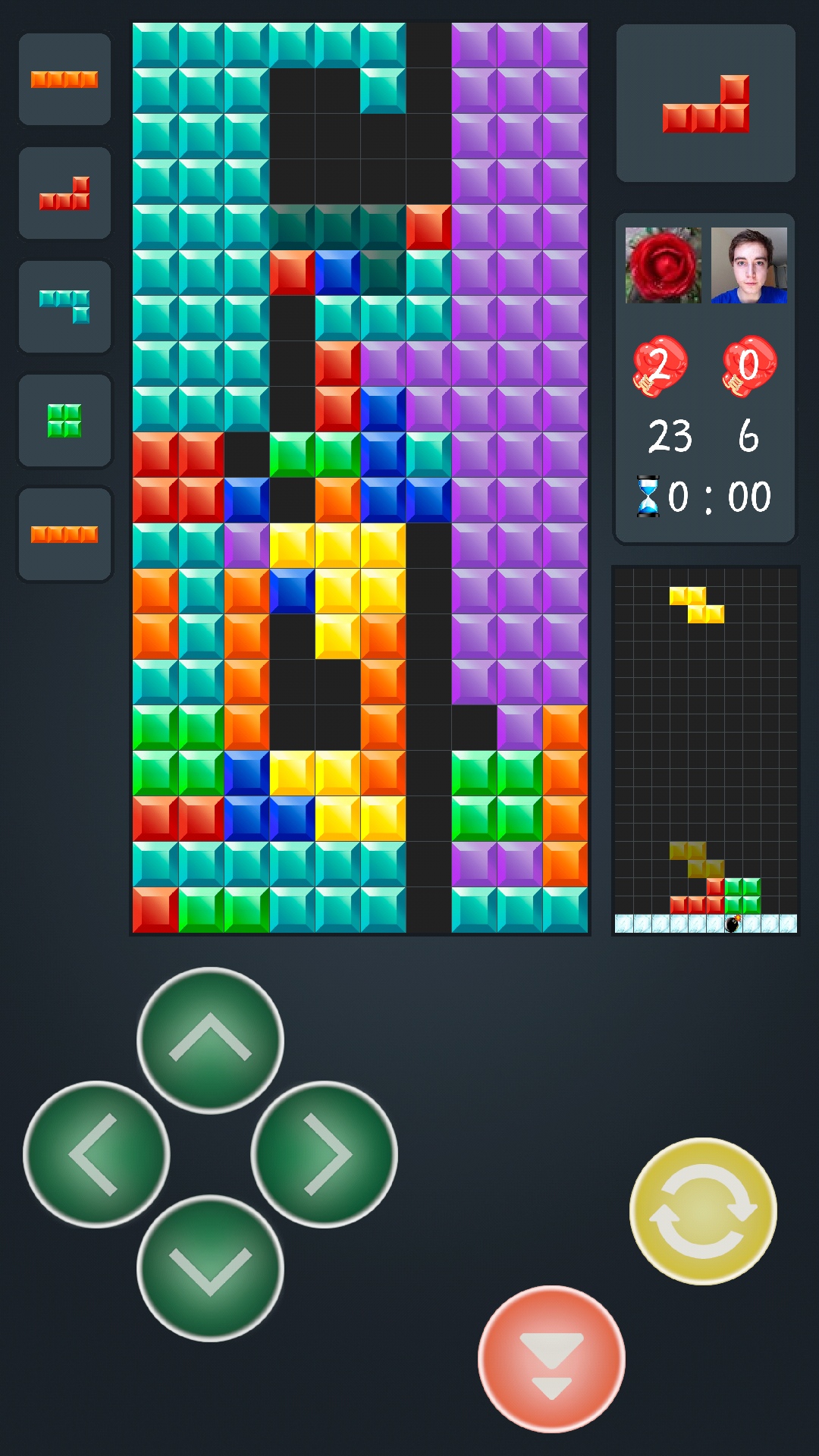 I can do infinity center 4 wide!!!
Why did the game disappear from Google Play? I can start the app, but cannot play anymore.
At the request of copyright holders. At the moment, the development of the game is frozen, the future is unclear. Because of this, there may be some accessibility problems, your calls will help to fix them faster. Thanks.
They have probably seen that your game is better than the official one. I think that you should try to contact the creator of Tetris, who as a fellow Russian might be sympathetic and help you in some way.
Today the game works fine, but it's sad that most players seem to have disappeared.
We have already tried to contact them, but unfortunately they ignore us. It is a pity, but Tetris is just a business based on the sale of rights, so it is extremely unlikely that anyone will meet us. As we understand it, they sell the exclusive right to publish Tetris on specific platforms, so there can not be several publishers at one time.
The fact is that we are far from the first to encounter oppression by the holding, if you are interested, look at the story of the Xio Mino game. The monopoly on gameplay, coupled with the enormous cost of official licensing, leads to the fact that we will probably never see a decent and affordable multiplayer for such a simple game.
I wouldn't expect to get any sympathy from a business/corporation, but my idea was to try to contact Alexey Pajitnov directly if possible.
There are dozens of Tetris clones on Google Play, but they seem to be targeting your game specifically and as I said - it's likely because they see it as a threat to the official one. I think they should be trying to improve the official one rather than use copyrtight as a weapon against competition.
Alexey Pazhitnov owns 50% of the Tetris holding, so he is a business and will act in the interests of the business. Even if he wanted to, he would not be able to violate the arrangements secured by big money, this would mean big losses for him.
In fact, other such games are also removed from Google Play, some of them solve the problem by reloading, but this is an endless process. We achieved pretty good positions in search results and this coincided with the moment the publisher changed from Electronic Arts to NT3work. This gave us a lot of traffic and the opportunity to significantly compete with the official game, which apparently they did not like much.
To save the game in such conditions, we need to create a distribution model independent of the stores and solve a number of problems. Also now a lot depends on the players themselves, who can invite friends. After all, the more players, the greater the chance of the game surviving.
Anyway, thanks for your support and have a good game! =)

После обновления не получается играть с айфона, через ВК работает, с телефонов не происходит соединение, ни между телефонами, ни между телефоном и компьютером, когда в обновлённом приложении нажимаешь на вкладку Друзья, приложение вылетает, телефон iPhone X, на iPhone 6s не вылетает, но соединение тоже не происходит
Why does it say it is an VIRUS
What is your device / operating system version? This is definitely a false warning, but if in doubt, you can try the web version without installation.
You must be allowed to install applications from unknown sources, as You install apk directly. If your built-in antivirus recognizes this package as suspicious - we need at least information about what kind of antivirus it is and what specific danger it detects.
It's Google Play that prevents that
This is strange, this does not happen on our devices. To install the game, you can temporarily turn off Google Play protection, but be careful with this and do not forget to turn it back on after installation.